EVENT HIGHLIGHTS
From an event hosted by the Women's Diversity Book Group, co-sponsored by Women's Rights Information Center's Community Outreach & Education Committee and Englewood Public Library, to celebrate Native American Heritage Month in November, Englewood, New Jersey –
Thank you to Lois Brown, a researcher on Afro-Native histories in her own right, for sharing these thoughts on the group's discussion: "Everyone loved learning something new—about the enslavement of African Americans by American Indians (and the aftermath), and the venue of the novel was the best vehicle for them. They were happy to know that I had met you and said to tell you they enjoyed Cherokee Rose very much."
HOW GHOST TOURS OFTEN EXPLOIT AFRICAN-AMERICAN HISTORY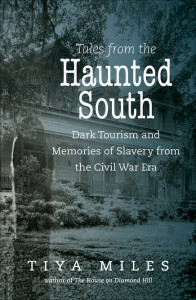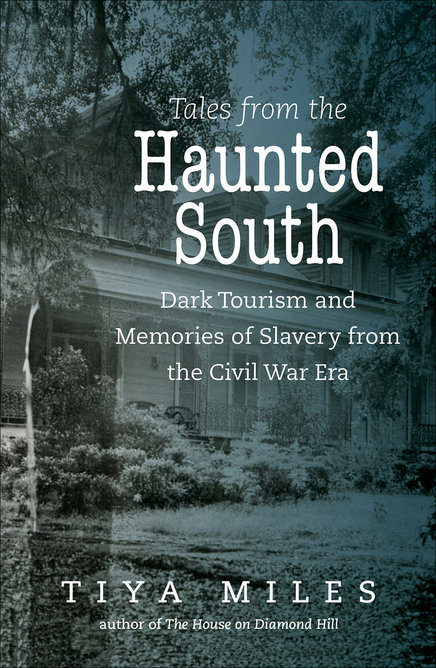 NPR recently rebroadcast an interview with Tiya Miles on NPR's  Here & Now with Robin Young about her new book "Tales from the Haunted South: Dark Tourism and Memories of Slavery from the Civil War Era."
Listen to her interview and read an excerpt from her newest book on Here and Now.
---
Haunted Houses Are About More Than Just GhostsWhether or not ghosts are real is beside the point, Colin Dickey tells us in the first lines of "Ghostland." Rather, what compels him in this appealing book is the meaning of haunted places in contemporary American culture. "How do we deal with stories about the dead and their ghosts?" Dickey asks. "How do we inhabit and move through spaces that we have deemed haunted?"
Read my review of Ghostland by Colin Dickey in The New York Times.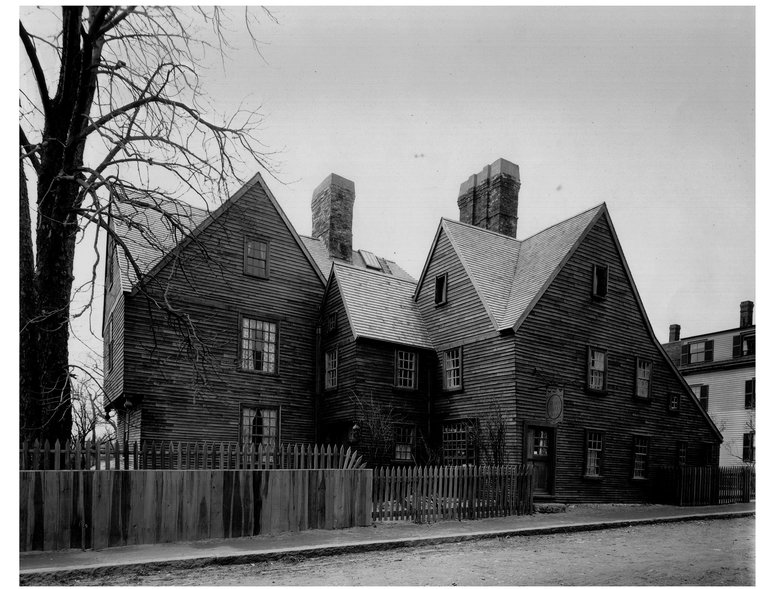 RACISM: THE LASTING LEGACY OF SLAVERY IN THE MIDWESTERN METROPOLIS

At the end of September, Tiya participated in a public history forum and panel discussion presented by UC's History Department featuring visiting scholar: Dr. Tiya Miles, University of Michigan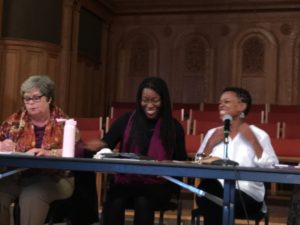 Panel participants included Christine Anderson, Dept. of History, Xavier University, Holly McGee, Dept. of History, University of Cincinnati, Betty Ann Smiddy, College Hill Historical Society, and Brian Taylor, Black Lives Matter Cincinnati.
The event was moderated by Fritz Casey-Leininger, Dept. of History, University of Cincinnati and sponsored by the UC History Department, the Charles Phelps Taft Research Center, the Dean of Arts and Sciences, and the African American Cultural Resource Center.
GOAT BONES IN THE BASEMENT: A CASE OF RACE, GENDER & HAUNTING IN OLD SAVANNAH 
Tiya participated in a lecture sponsored by the Taft Research Center, Department of History, Dean's Office of the College of Arts and Sciences, and the African American Cultural Resource Center.
INCYMI — watch now
Miles' insight into the intimate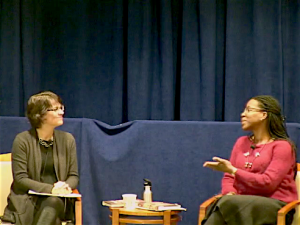 dynamics of slavery at the crossroads of Native American and African American experience has won her professional accolades and an eager readership. In this sense, while The Cherokee Rose is fiction, it is no sharp departure. Miles builds upon what she had already taught us, including her exploration of Georgia's Chief Vann House, to provide a new vantage point from which to explain the past.
Just Announced!
The Cherokee Rose named to the Crook's Corner Longlist
Congratulations to tiya miles!
"The 2015 INDIEFAB finalist selection process is as inspiring as it is rigorous," said Victoria Sutherland, publisher of Foreword Reviews. "The strength of this list of finalists is further proof that small, independent publishers are taking their rightful place as the new driving force of the entire publishing industry."
This highly accessible work examines a little-known aspect of America's past — slaveholding by Southern Creeks and Cherokees — and its legacy in the lives of three young women who are drawn to a Georgia plantation where scenes of extreme cruelty and extraordinary compassion once played out. The novel is based on historical sources about the Chief Vann House in Chatsworth, Georgia, and the Moravian mission sponsored there in the early 1800s.
Listen to the recorded discussion hosted by AAUW this past December with former AAUW grantee and MacArthur Genius Grant winner Tiya Miles, author of The Cherokee Rose.
Tiya Miles was recently interviewed by The American Historian.
Read the interview A Conversation with Tiya Miles as it appeared in the recently published spring edition of the The American Historian.

The American Historian is published by the Organization of American Historians, www.oah.org.
Congratulations to Tiya Miles!
Tiya was awarded the Independent Publisher Book Awards Bronze Medal in the Multicultural Fiction category for The Cherokee Rose.
Congratulations to Tiya Miles on her nomination for the 28th Annual Lambda Literary Awards!
---
RECENT NEWS AND INTERVIEWS
---
In her new book, Tales from the Haunted South: Dark Tourism and Memories of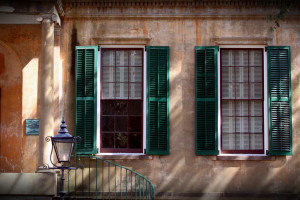 Slavery from the Civil War Era, Tiya explores the popular yet troubling phenomenon of "ghost tours," frequently promoted and experienced at plantations, urban manor homes, and cemeteries throughout the South.
---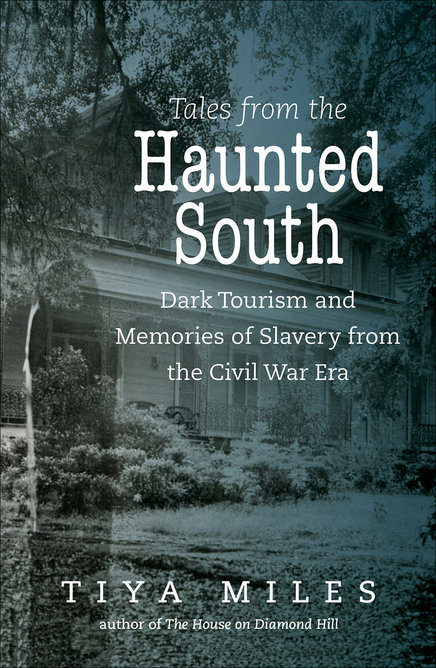 Ghosts 'R Us
In a recent guest post on UNC Press Blog, TIya shares some of the slave ghost stories marketed at tourist sites around the South and argues for reverence, rather than caricature, of historic sites of slavery. Read Ghosts 'R Us.
---
Exorcising the Slave Mistress Ghost
The rise of dark tourism at historic sites is a concern for some historians who worry that by replacing historical tours with ghost tours, we are losing opportunities for public dialogue about serious social issues of the past and the present. Read Tiya's blog.
Great News!
The second, expanded edition of Ties That Bind: The Story of an Afro-Cherokee Family in Slavery and Freedom, has just been released from the University of California Press!
---
An interview by PreservationNation Blog with Tiya Miles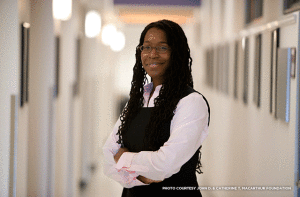 Tiya Miles was recently interviewed about her two books The House on Diamond Hill and The Cherokee Rose. Read the interview Tiya Miles on History, Historical Fiction, and "Structured Imagination".
PreservationNation Blog hosts stories, news, and notes from the National Trust for Historic Preservation.
The book launch for my debut novel, The Cherokee Rose, held at the University of Michigan, was a truly memorable experience. The organizers and people who came out were amazingly generous. 

I also learned that Publishers Weekly has selected The Cherokee Rose as one of its Books of the Week picks! You can read their review in the PW story.
My grandmother used to tell me stories about her father, a man born into slavery who claimed African American as well as Native American forebears. His name was Price. He lived in Mississippi as a boy and felt the immediate, transformative effects of the U.S. Civil War. He came of age as a free man, but faced the brutal limitations of unrelenting racial prejudice. He had children; they had children; those children had children, and here I am. My grandmother never finished grade school. She picked cotton as a girl down South, then cleaned homes for white families to make a living for her own twelve children in the North. She is the most brilliant person I have ever known. When I was admitted to Harvard College, my grandmother told me that one of her employers had a son who was a professor there. She couldn't believe that her granddaughter would be at the same school, not as his maid, but as a student. The memory of my grandmother's beaming pride at my graduation, after all of her years spent stooping down in cotton fields and kitchens, still brings tears to my eyes. She passed away at the age of 90, just before my twin daughters reached their first birthday. She had a lovely funeral. As my grandmother would say, we sent her home in "high cotton."
The Metaphysics of History
When I travel to give presentations on my work, I most often hear feedback on an interview with Krista Tippett, titled "On Living Memory," where I talked about the metaphysics of history. Here it is:


The magic of history may be this: with time comes change. So how can we channel that magic? How can we shape that inevitable change for the betterment of our planet Earth and all of her motley residents – the animate and the inanimate, the weak as well as the strong? How can we play our parts in history for the greater good? How can we make history together, aligning in our minds the reality of change and the righteousness of justice?
The Call of the Ancestors
A quotation from my mother, upon learning that I had just won a MacArthur Foundation Fellowship:
Go make your ancestors proud.
The Call of History
A quotation from historian Walter Johnson's article, "On Agency" (Journal of Social History, 2003):
If we are to acknowledge the claims of the past upon the present and to frame our scholarship as acts of redress, it seems to me important that we do so in ways that engage the exigencies of the present – the globalization of racialized and feminized structures of exploitation, rates of black incarceration in the United states that are unprecedented in world history, the resurgence of slavery – plain and simple slavery – as a mode of production, and, importantly, the emergence of new forms of (global) political solidarity and collective action – with terms other than those produced by an earlier struggle. It requires, that is, that we re-immerse ourselves in the nightmare of History rather than resting easy while dreaming that it is dawn and we have awakened.