RECENT NEWS AND INTERVIEWS
---
In her new book, Tales from the Haunted South: Dark Tourism and Memories of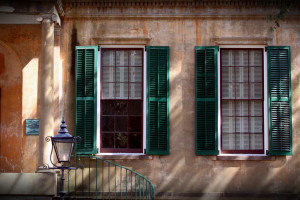 Slavery from the Civil War Era, Tiya explores the popular yet troubling phenomenon of "ghost tours," frequently promoted and experienced at plantations, urban manor homes, and cemeteries throughout the South.
---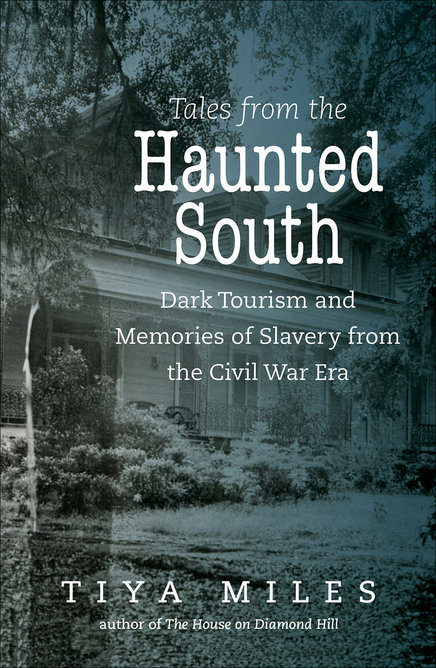 Ghosts 'R Us
In a recent guest post on UNC Press Blog, TIya shares some of the slave ghost stories marketed at tourist sites around the South and argues for reverence, rather than caricature, of historic sites of slavery. Read Ghosts 'R Us.
---
Exorcising the Slave Mistress Ghost
The rise of dark tourism at historic sites is a concern for some historians who worry that by replacing historical tours with ghost tours, we are losing opportunities for public dialogue about serious social issues of the past and the present. Read Tiya's blog.
---
UPCOMING READINGs & TALKs
Tiya Miles' Tales from the Haunted South lectures will be held in Foster Auditorium, 102 Paterno Library, Penn State, University Park:
Thursday, November 5 at 7:00 p.m.: The Southern Twist on Dark Tourism
Friday, November 6 at 7:00 p.m.: Ghosts of Slavery in the Urban South
Saturday, November 7 at 4:00 p.m.: Phantoms of the Plantation SouthHer lectures will explore the popular yet troubling phenomenon of southern "ghost tours," frequently promoted and experienced at plantations, urban manor homes, and cemeteries. As a staple of the tours, guides entertain paying customers by relying on stories of enslaved black specters. Through an examination of popular sites and stories from select ghost tours, the lectures will suggest that haunted tales routinely appropriate and skew African American history to produce representations of slavery for commercial gain.
---
Tiya Miles and Martha Jones will discuss
The Cherokee Rose in the 2015-2016 Author's Forum Hosted by U of M Libraries
University of Michigan, Hatcher Graduate Library
Ann Arbor Central Campus
January 20th, 2016 5:30-7:30 pm
Great News!
The second, expanded edition of Ties That Bind: The Story of an Afro-Cherokee Family in Slavery and Freedom, has just been released from the University of California Press!
---
An interview by PreservationNation Blog with Tiya Miles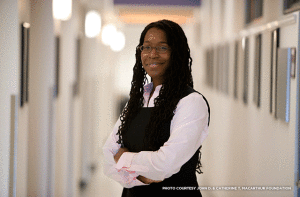 Tiya Miles was recently interviewed about her two books The House on Diamond Hill and The Cherokee Rose. Read the interview Tiya Miles on History, Historical Fiction, and "Structured Imagination".
PreservationNation Blog hosts stories, news, and notes from the National Trust for Historic Preservation.
The book launch for my debut novel, The Cherokee Rose, held at the University of Michigan, was a truly memorable experience. The organizers and people who came out were amazingly generous. 

I also learned that Publishers Weekly has selected The Cherokee Rose as one of its Books of the Week picks! You can read their review in the PW story.
My grandmother used to tell me stories about her father, a man born into slavery who claimed African American as well as Native American forebears. His name was Price. He lived in Mississippi as a boy and felt the immediate, transformative effects of the U.S. Civil War. He came of age as a free man, but faced the brutal limitations of unrelenting racial prejudice. He had children; they had children; those children had children, and here I am. My grandmother never finished grade school. She picked cotton as a girl down South, then cleaned homes for white families to make a living for her own twelve children in the North. She is the most brilliant person I have ever known. When I was admitted to Harvard College, my grandmother told me that one of her employers had a son who was a professor there. She couldn't believe that her granddaughter would be at the same school, not as his maid, but as a student. The memory of my grandmother's beaming pride at my graduation, after all of her years spent stooping down in cotton fields and kitchens, still brings tears to my eyes. She passed away at the age of 90, just before my twin daughters reached their first birthday. She had a lovely funeral. As my grandmother would say, we sent her home in "high cotton."
The Metaphysics of History
When I travel to give presentations on my work, I most often hear feedback on an interview with Krista Tippett, titled "On Living Memory," where I talked about the metaphysics of history. Here it is:


The magic of history may be this: with time comes change. So how can we channel that magic? How can we shape that inevitable change for the betterment of our planet Earth and all of her motley residents – the animate and the inanimate, the weak as well as the strong? How can we play our parts in history for the greater good? How can we make history together, aligning in our minds the reality of change and the righteousness of justice?
The Call of the Ancestors
A quotation from my mother, upon learning that I had just won a MacArthur Foundation Fellowship:
Go make your ancestors proud.
The Call of History
A quotation from historian Walter Johnson's article, "On Agency" (Journal of Social History, 2003):
If we are to acknowledge the claims of the past upon the present and to frame our scholarship as acts of redress, it seems to me important that we do so in ways that engage the exigencies of the present – the globalization of racialized and feminized structures of exploitation, rates of black incarceration in the United states that are unprecedented in world history, the resurgence of slavery – plain and simple slavery – as a mode of production, and, importantly, the emergence of new forms of (global) political solidarity and collective action – with terms other than those produced by an earlier struggle. It requires, that is, that we re-immerse ourselves in the nightmare of History rather than resting easy while dreaming that it is dawn and we have awakened.